Happy Happy Wednesday Friends!!!
I am happy to say that I am going to be headed home for the holiday and soooo I have decided to start the party a little early.
Pleaseeee don't feel like you have to link up—-
it is time for family and friends first and foremost buttt if you have a few minutes and you are looking for some decorating inspiration for after Thanksgiving—-
have some fun looking around!!!
Andddd before I features some AMAZING projects that were shared at last weeks party—
please please let me say that I am SOOO thankful for you —YOU— my friend and followers of this little ol blog.
You mean the world to me.
Your comments often make my day.
You inspire me.
And many of you have become more than just blog commenters—you have become blog friends
and I am SO thankful for that!
And now for some AMAZING features:
I mean seriously?!?
I am drooling and I don't even see food on that table….
ooooh it is so beautiful!
Anddddd how about this chest.
It is officially time for me to do some stripped projects—no question.
I ADORE this quote and it will most definitely make the best Thanksgiving center piece EVER.
Now let me tell you something SUPER exciting—–
To all of you who were featured—-feel free to grab a feature button—you deserve it!!!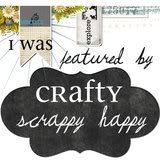 But on to the party at hand.
I can't wait to see what you are up to.
And again I hope you are having such a wonderful Thanksgiving—-I am SO thankful for YOU.