I know I know, maybe I I haven't actually met Heidi in real life or seen her fall decor in person, but Heidi from Decor & More has become one of my closet blogging friends. And since we are such great friends she has agreed to give us a tour of her space decorated for the fall!
Heidi is one of those great friend and bloggers that always has something super sweet and positive to say, and I truly believe it doesn't get better than that!
So what do you think?  Are you ready to see some seriously amazing fall decor?!
Take it away Heidi!
__________________________________________
Hello, Crafty readers! I'm Heidi from Decor & More and I'm so thrilled to be posting in Jaime's amazing space today. Jaime and I became acquainted through a blogger group last spring and she quickly became one of my favorite bloggers in the blogosphere! She has a beautiful serene design sensibility AND she's one of the sweetest gals around, too.
At Decor & More, I post about home decor, some DIY projects, and little slices of my crazy life as a wife, mom, step-mom, teacher, and antique booth owner. Yep, I'm busy and a little nutty, but I wouldn't have it any other way.
Today, I thought I'd share some of my favorite fall decor! I'm no DIY Maven, but give me a stencil or a can of spray paint and I can hold my own.
Like my stenciled burlap runner…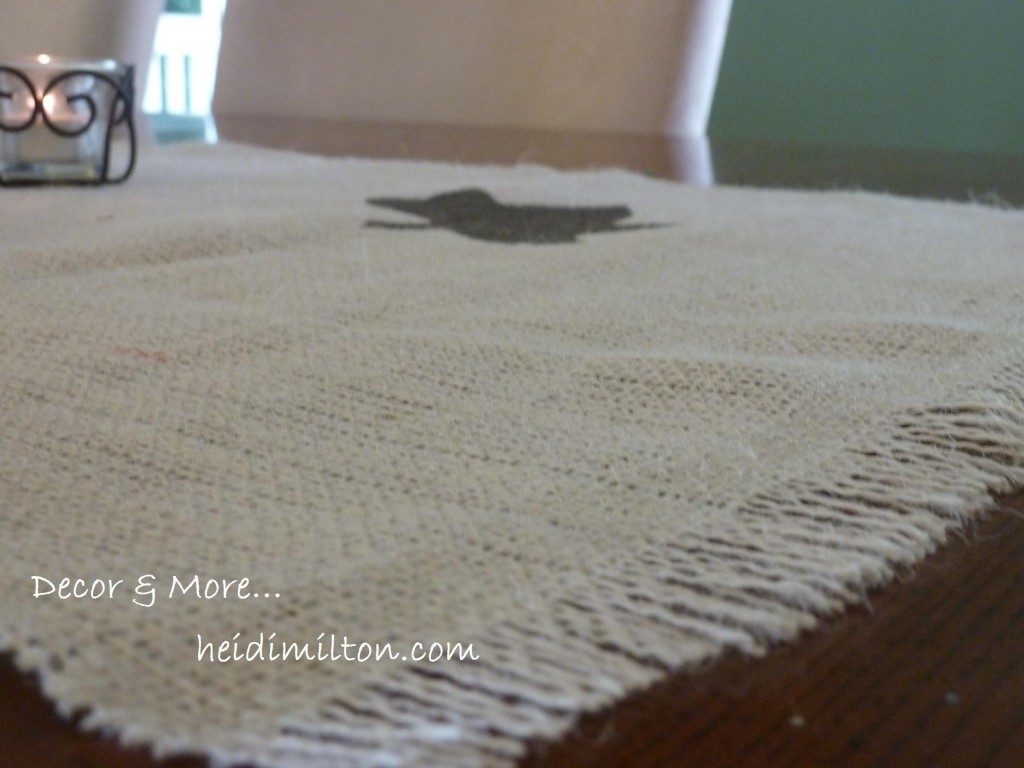 That was part of my fall tablescape last fall…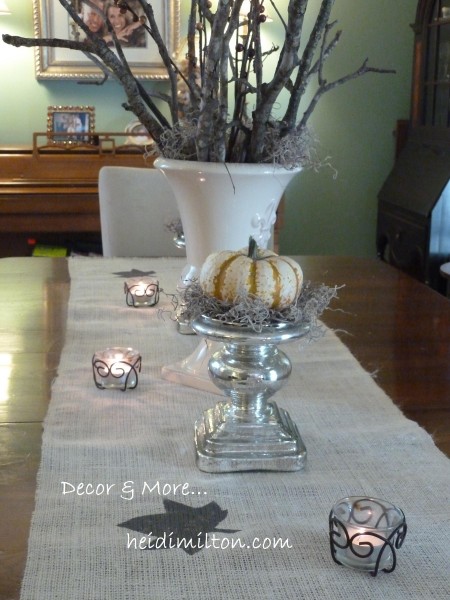 or my Mirrored pumpkin…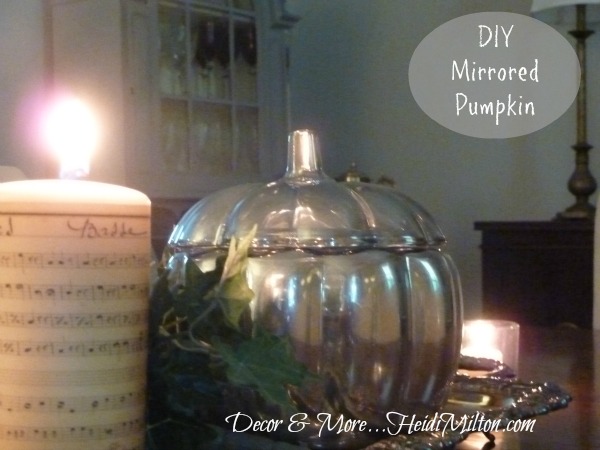 That was part of this year's neutral fall tablescape…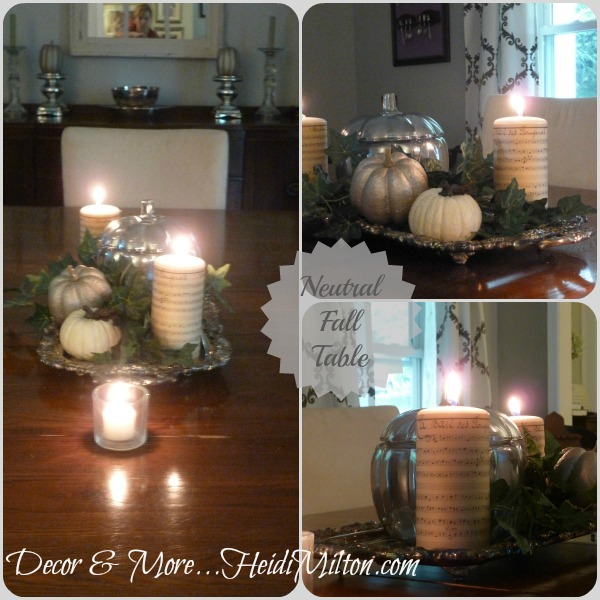 And what's fall without some whimsy? Like my Boo Y'all hand-painted planter?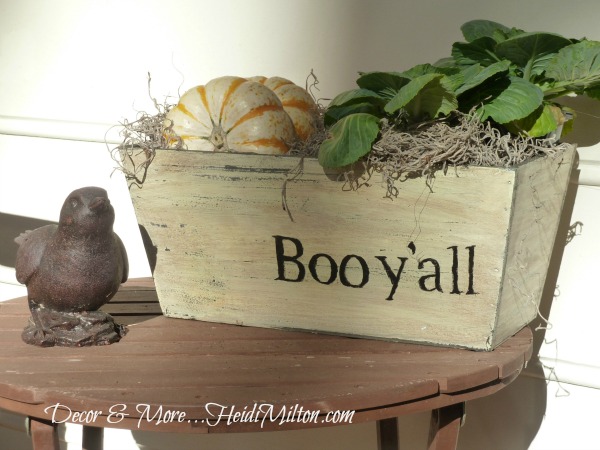 that greets visitors to my front porch.
Or my pumpkin extravaganza that goes on on my mantel…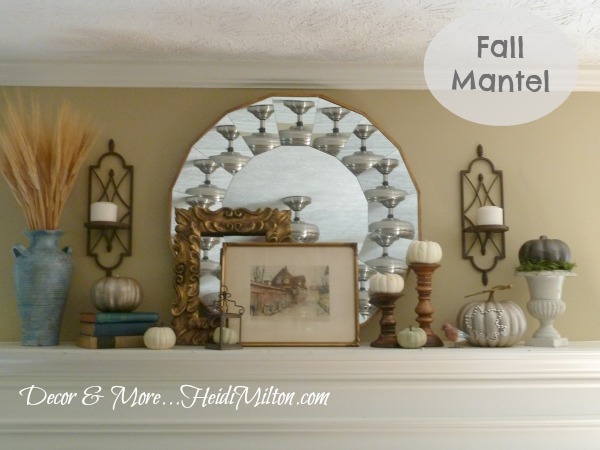 Can I tell you a secret? Only two of these pumpkins are real… everything else is chalk painted or spray painted. I love how paint can turn cheap Dollar Store bright orange pumpkins into neutral beauties that don't assault the senses, don't you?
So how do you decorate for fall? I hope you'll stop by Decor & More and see what else I've got cooking… like my foyer update, my dining room makeover, or some furniture painting projects. There's always something going on! I'll even sneak in a recipe or two…
. You can also find me on Facebook, Twitter, Google +, and Pinterest.
Thanks for having me, Jaime!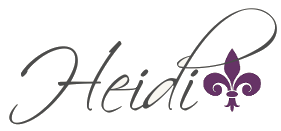 AMAZING right?!  Hugs to Heidi and all of YOU guys, my blogging friends!!!  I just can't help it, I am TOTALLY in a hugging BFF kind of a mood!
NOW,
Please go over to Decor and More and get to know each other!